We facilitate efficient flows of container cargo across New Zealand, using a network of road, rail and coastal transport modes, together with strategically located regional freight hubs situated along key freight corridors.

Through this network we provide tailored solutions, which may include:

Import and export wharf cartage to and from all New Zealand ports
Domestic container transport nationwide
Multi-modal transport solutions, including sea, rail and road
Container storage, short or long term
Cross-dock pack and unpack services
LCL cartage to and from pack sites and container terminals
Ancillary services, including MPI inspections
Triangulation and re-use services to optimise container movements
Please refer to our Carrier Access Arrangements for container delivery and transport information.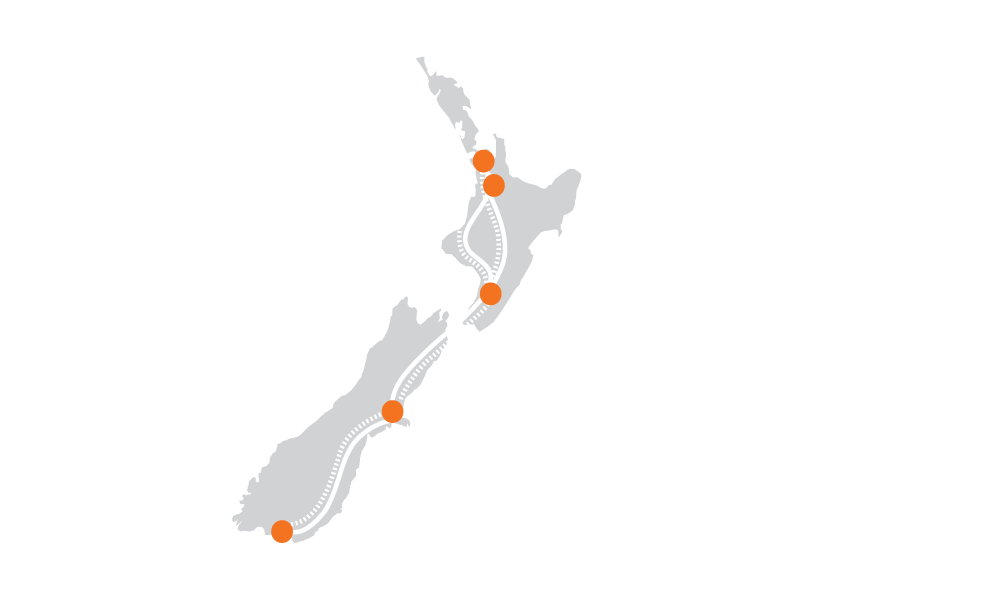 In the South Island, we are based at the MidlandPort freight hub in Rolleston where we offer a full suite of logistics services.
Our services include:
Access to and from rail via the private rail siding, with daily services directly to Lyttleton
Container storage facility: catering for both full dry and reefer and empty transitioning
Empty container de-hire site providing container wash bay/steam clean and
some small repair/maintenance work
Container packing and de-van operations – hard sealed and under canopy apron
Cross docking for all cargo types (ambient, chilled and frozen)
Capacity for up to 168 reefer plugs
Customs controlled and MPI transitional facility